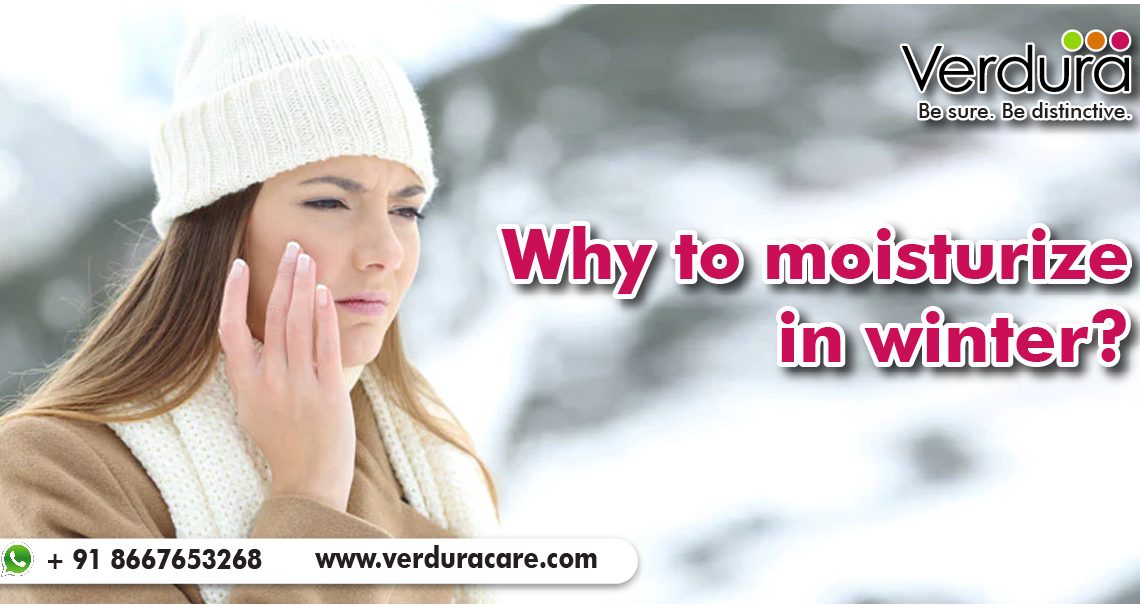 Why to moisturize in winter?
Every individual is blessed with different skin types ranging from normal, oily, combination, and dry skin.
But providing enough moisturization for all these skin types is an essential part of your daily routine to protect your skin from the harsh climatic conditions and external environment.
What is "dry skin"?
Dry skin is skin that feels dry to the touch. This happens when the skin's outer cell layer.
(stratum corneum) lacks moisture, resulting in cracks on the skin's surface.
What are the signs of dry skin?
Some of the most common signs and symptoms of dry skin include:
flakiness or scaling
redness
rough texture
itchiness
skin irritation
cracks in your skin
How to Prevent Winter Skin Dryness?
Skin dryness during the winter is inevitable, but keeping your skin moisturized and following a proper skin care routine can help make your skin look soft, smooth, and vibrant all winter long.
What is an ideal moisturizer?
An ideal moisturizer is the one that can penetrate deep, i.e., the epidermis, dermis, and skin layers. A good moisturizer should maintain the hydro-lipo balance of the skin and build up collagen while improving your skin's elasticity.
Treatment for winter dry skin
Using a best body lotion for dry skin is the good way to rehydrate the epidermis and prevent water loss from the skin. Usage of a product enriched with allantoin and cocoa butter can help in cell regeneration and lock moisture in your skin.
Introducing Verdura PEAU moisturizing lotion a best moisturizer for combination skin, an advanced deep-acting moisturizing lotion with pre-epi dermal permeation enriched with bisabolol, allantoin, glycerine, cocoa butter, and avocado oil.
Stay hydrated internally and externally!