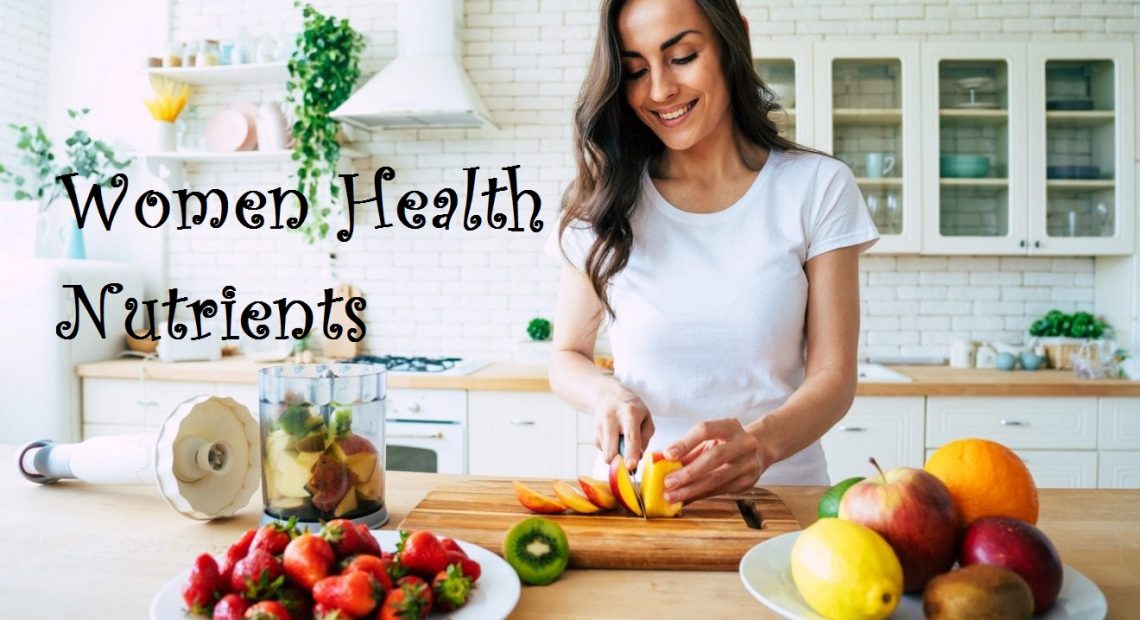 Nutrition for Womens Health!
By eating well at every stage of life, you can control cravings, manage your weight, boost your energy, and look and feel your best. Individual nutritional needs vary according to age and overall health status. Women have unique nutritional needs. Some requirements are specific to women, and they can also change during the lifespan. 
Healthy eating is a way of eating that improves your health and helps prevent disease. It means choosing different types of healthy food from all of the food groups (fruits, vegetables, grains, dairy, and proteins), most of the time, in the correct amounts for you. Healthy eating also means not eating a lot of foods with added sugar, sodium (salt), and saturated and trans fats.
Healthy eating also means getting nutrients primarily from food rather than from vitamins or other supplements. Some women might need vitamins, minerals, or other supplements at certain times in life like before or during pregnancy. But most women, most of the time, should get their essential nutrients from what they eat and drink.
Requirements for some other nutrients increase because the body loses some of its ability to absorb or metabolize them. Here are the most important nutrients to consider:
Calcium
Good sources of calcium include dairy products, leafy green vegetables, certain fish, grains, tofu, cabbage and summer squash. Your body cannot take in more than 500 mg at any one time and there's no benefit to exceeding the recommended daily amount.
Magnesium
Magnesium increases calcium absorption form the blood into the bone. In fact, your body can't utilize calcium without it. Good sources include leafy green vegetables, summer squash, broccoli, halibut, cucumber, green beans, celery, and a variety of seeds.
Vitamin D: Vitamin D is also crucial to the proper metabolism of calcium. You can get Vitamin D from about half an hour of direct sunlight, and from foods such as salmon, shrimp, vitamin-D fortified milk, cod, and eggs.
Dairy
Dairy products are among the best food sources of the mineral calcium, but some vegetables such as kale and broccoli also have calcium, as do some fortified foods such as fortified soymilk, fortified cereals, and many fruit juices. Most girls ages 9 to 18 and women older than 50 need more calcium for good bone health.
B12: The body's ability to absorb this crucial vitamin also declines as women age. A diet abundant in fish, meats, and foods fortified with B12 can supply adequate amounts for most older women.
Fluids
Fluid needs increase as women age. The reason: Kidneys become less efficient at removing toxins. Drinking more fluids helps kidneys do their job. Unfortunately, thirst signals often become impaired with age, so people are less likely to drink enough water and other fluids.
Grains. Make at least half your grains whole grains, such as brown rice, whole-wheat pasta, or whole-wheat bread. Most women do not eat enough whole grains.
Healthy eating means not eating a lot of food with added sugars, saturated and trans fat, and sodium (salt). Healthy eating means eating fruits, vegetables, whole grains, healthy types of protein and dairy and not eating or drinking too many calories for your body type.