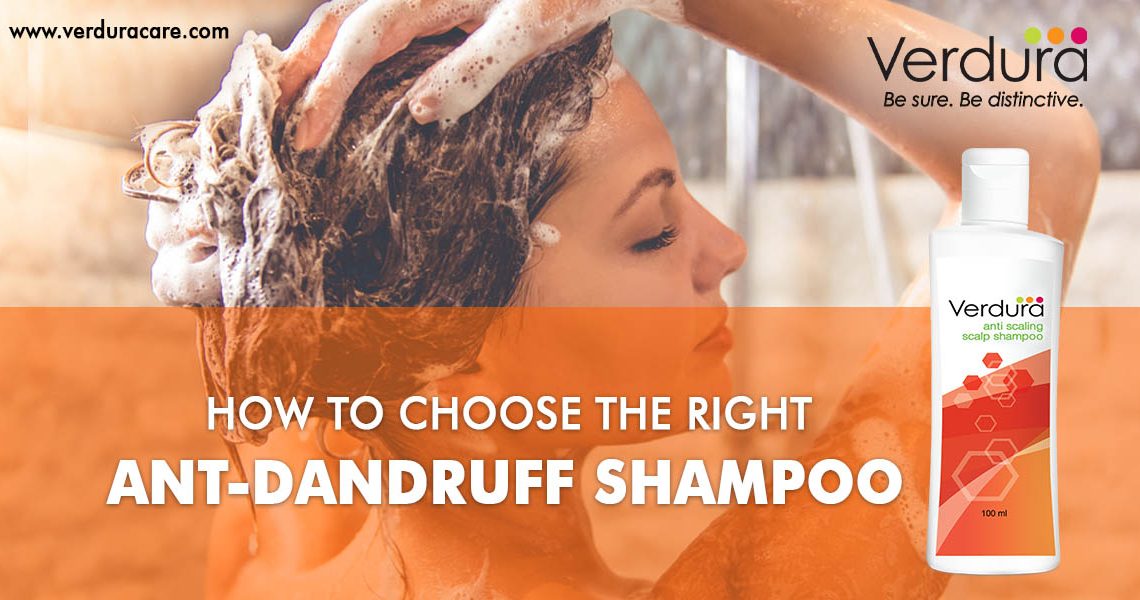 How to too choose the right anti dandruff shampoo?
Summer brings serious hair problems such as hair fall, frizzy hair, itchy scalp, dry hair and more. Out of these, dandruff happens to quite annoying. Brushing off those dry white flakes off your shoulder and collar is uninviting and embarrassing. Even though it is harmless and almost all of us have had it at one point in our lives.
Stress hampers immunity, making it difficult for your body to fight scalp infections.
Here comes the challenging part that how to choose the right anti-dandruff shampoo.
When it comes to choosing the best anti-dandruff shampoos on the market, you've got a lot of scope. The main way to differentiate between the pros and the cons is by looking closely at the ingredient list. Here are some key ingredients you should look out for when lusting after a flake-free finish
Zinc pyrithione – Probably one of the most common treatments for flaky scalps. It has antibacterial and anti-fungal properties, which effectively help in clearing up seborrheic dermatitis.
Climbazole – treats excess shedding and target fungal activity. Eliminates dandruff, boosts scalp skin renewal process, restores scalp's pH, reduces hair fall.
Coco Monoethanolamide – used as foam booster viscosity builder in shampoo. It is advantageously used in various cosmetics preparations namely shampoo, hair oils as a foam booster, stabilizer, thickening agent wetting agent.
Glycerin – Deeply Moisturizes And Hydrates Hair. Glycerin is one of the best-known humectants. Removes Split Ends.
Allantoin improves the elasticity and softness of hair while giving it a slight glossy effect.
Panthequat – Enhances hair conditioning and volumizing. Locks in the necessary moisture and nourishes the hair from within. Makes hair healthy and strong.
Also look for some herbal ingredients because There's nothing like making the most of what nature has to offer. 
Cassia alata treats various fungal skin diseases, eczema and itching.
Wrightia tinctoria exfoliates scales. Contains flavonoids, tannins, glycosides and phenolic compounds known to augment healing properties of skin.
Aloe vera contains potent anti-bacterial, antiseptic and anti-fungal properties. Treats wounds, dryness and itching.
Sulfate-free Shampoos
Another important category of shampoos that we need to focus on is Sulfate-free shampoos. Sulfate is the molecule that can be harsh for both hair and scalp. It strips off the natural oil leaving the hair dry and frizzy and if someone has dry or sensitive scalp then it can even cause itching and redness on the scalp. Thus sulfate-free shampoos are more beneficial. Though they do not lather much they keep the moisture locked as they maintain the natural oil of hair.
Avoid harsh ingredients
When you have dandruff under control and want to start using regular shampoos again, make sure you opt for a formula free from parabens and sulphates. These shampoos tend to be a lot more gentle on the scalp and also help to keep your skin calm and nourished.
Shampoos play an important role in maintaining clean and healthy scalp which in turn bears healthy and shiny strands.
Verdura anti scaling scalp shampoo – It comes with a soothing formula which easily calms the irritation, and at the same time, provide healthy hair which is 100% flake free. With the addition to calming down the irritation, it also reduces the redness. Effectively targets the dryness, and at the same time, keeps the scalp healthy and hair, the beautiful.
Uses 'multi-prong ultra-permeation technology'
Effectively exfoliates excessive scalp scales and dandruff
PossessDual anti dandruff agents, Climbazole and Zinc pyrithione.
Prevents recurrence of dandruff
Controls itching and associated hair loss
Verdura anti scaling scalp shampoo removes dandruff, and nourishes and strengthens hair roots, ensuring a healthy scalp. Natural ingredients help moisturize the hair, preventing dryness. Apply the shampoo for minimum two times in a week for visible results. It is pH balanced and its advanced formula makes it gentle on your hair as well as scalp.
It's not just any dandruff-cleansing shampoo. It is fortified with the goodness of earth's finest herbs like aloe vera, Wrightia tinctoria, Cassia alata & Climbazole and Zinc pyrithrione. Meaning, it nourishes the driest of a scalp and adds moisture to your hair while cleaning white flakes. It treats damaged hair in just 3 applications. It makes a perfect anti-dandruff shampoo for an everyday wash.