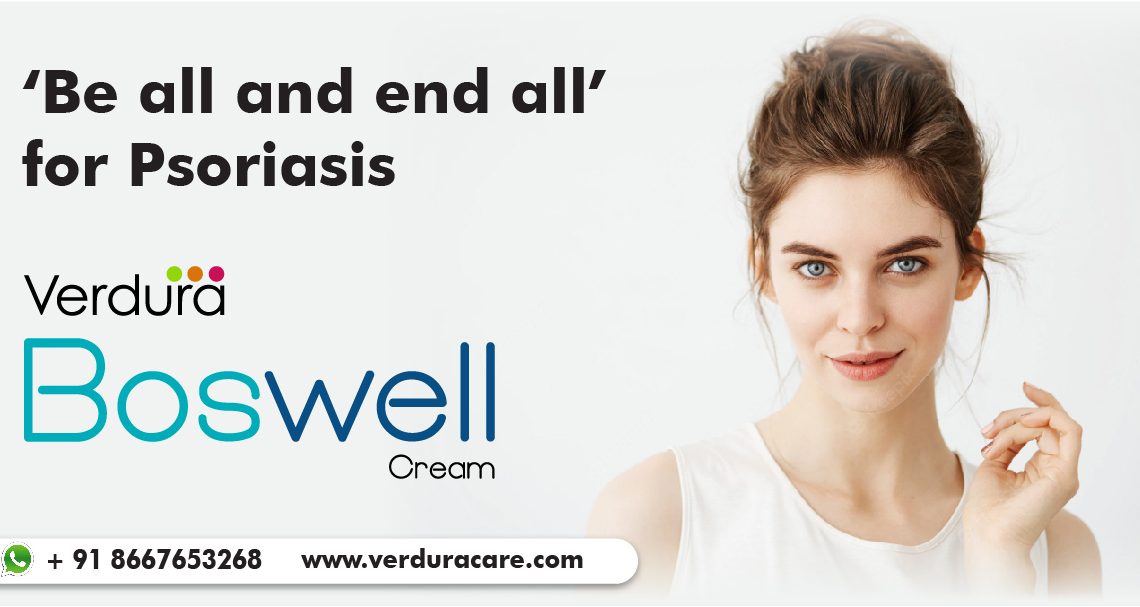 Verdura Boswell cream – 'Be all and end all' for Psoriasis
Psoriasis is an autoimmune disease, which either rapidly or progressively deteriorate the functional integrity of the skin besides thermoregulation.  Steroidal preparations, calciportrial, retinoides, salicylate preparations etc., are used vastly for the treatment but the best treatment benefit mostly comes to patients from Dr JRK's 777 oil and Psorolin ointment.
In order to provide target specific benefit to Psoriatic skin, Dr.JRK's Research and Pharmaceuticals Pvt., Ltd., has research out a wonderful product Bosewell cream.  The cream is formulated with the resinous constituents of Boswellia serrata, which is reported to have steroidal activity.  Such benefit is essential to reduce the inflammatory responses of Psoriasis.  The inflammatory flare of the skin is retarded and as a result, the scaling, itching, erythema formation and other associated pathological events are reduced.
Verdura Bosewell cream is supper fatted, cream with super vanishing effect, rich in antioxidant, vitamins, bisabillol and other essential fats.  The triple benefit of moisturization, emoleancy and occulution besides elasticity improvement are provided by the cream.  In nutshell Verdura Bosewell cream is 'be all and end all' for the treatment of Psoriasis.  Make your psoriatic skin, from of the problem, turn into young and youthful over time and make you proud and your neighbors enemy.