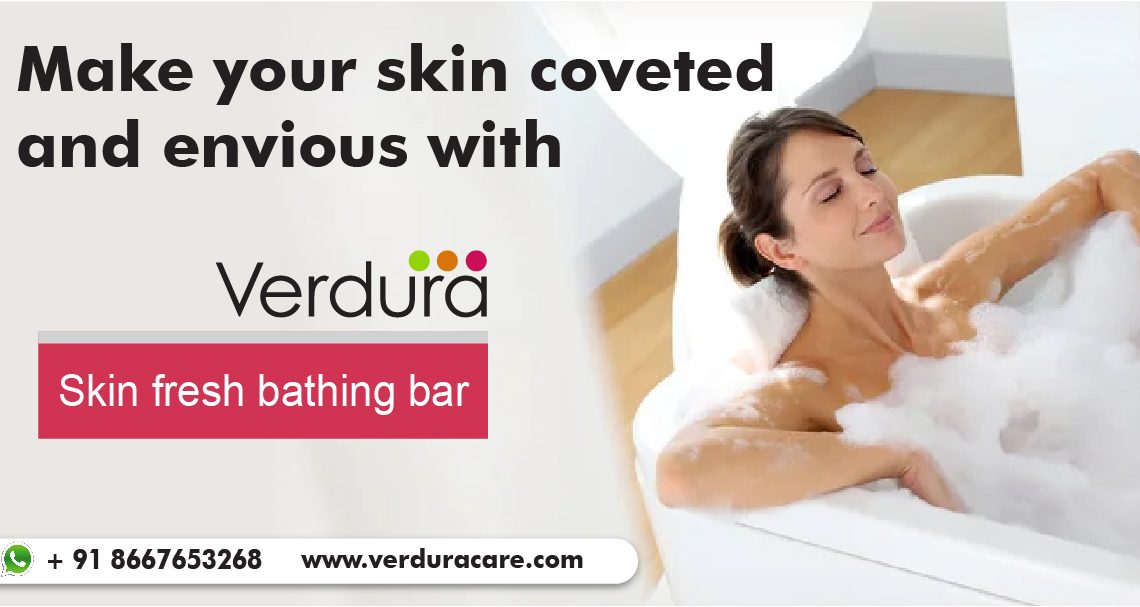 Make your skin coveted and envious with Verdura skin fresh bathing bar
If you aspire for skin to covet and envy those who see it, do not worry, your desire is not farfetched and nor an impossible desire.  Dr JRK's Research and Pharmaceuticals has already solved the mystery through bringing out a wonderful bathing bar called Verdura skin soft.
The bathing bar is rich in various medicinal herbs and the bathing bar can be treated as poly-Phyto-pharmacy that would provide every single and collective needs of the skin.
To make the dream come true and to make your skin really spark the radiance that would envy the eyes that sees it, develop crush and immediately rush towards Verdura skin soft bathing bar.  Do not ponder, think, wonder or worry, do not waste time, grab the bathing bar and watch the world would speak about the beauty of your skin.  Go for big catch, make the world envy your skin.