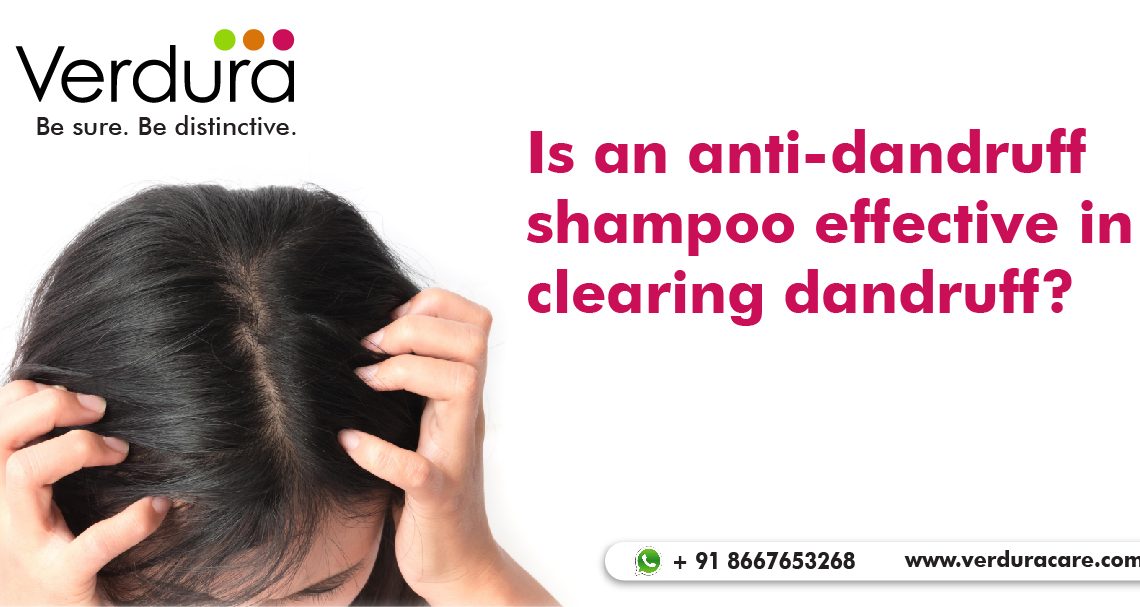 Is anti- dandruff shampoo effective in clearing dandruff ?
Dandruff is a common scalp disorder affecting almost half of the population at the pre-pubertal age and of any gender and ethnicity. No population in any geographical region would have passed through freely without being affected by dandruff at some stage in their life. The question of How far does an Anti- Dandruff shampoo help in clearing dandruff from the scalp ends up with a big question mark
An anti-dandruff shampoo should be effective in terms of preventing the recurrence of dandruff causing microbes and protecting the scalp from hair loss and damage.
Understanding the Scalp's Microbiome
Let us begin with some science on the scalp. Scalp, like your gut, has a microbiome in which your skin, microbes, bacteria, and fungi exchange information and grow in harmony.
Scalp problems, such as itchiness, irritation, and dandruff, occur when scalp's microbiome is out of balance. Fungus like Pityrosporum ovale & candida albicans, is commonly associated with dandruff, when it goes overdrive scalp and hair follicles compensate by producing excessive sebum.
Anti-Fungal Properties of Zinc Pyrithione
Dandruff is frequently associated with fungus overgrowth. As a result, many dandruff shampoos contain an antifungal ingredient known as Zinc Pyrithione. Zinc Pyrithione has been shown to significantly reduce dandruff causing microbes, reproduction. It can help prevent fungal cells from rapidly replicating while also increasing the natural zinc levels in scalp.
The end result?
There will be fewer flakes on your shoulders. You can't rely on your dandruff shampoo to work if it doesn't contain Zinc Pyrithione. Zinc Pyrithione has been shown in decades of research to effectively inhibit fungus growth and combat dandruff.
That's why we've included it as the active ingredient in our Verdura anti scaling scalp shampoo along with a host of natural ingredients to maintain the health of your scalp and keep flakes at bay.
Restoring Balance to Your Scalp
Remember!  regardless of whether you have dandruff or not, the scalp's microbiome will contain some fungi and bacteria. The issue arises when the fungus increases its production. Dandruff shampoo can help keep the balance of those elements on your scalp and prevent overgrowth of the fungi, which can lead to dandruff.A healthy scalp is a balanced scalp, and a healthy scalp promotes healthier hair growth.
Why Is Anti-Dandruff Shampoo needed?
Maintaining Scalp Health
Your diet, topical treatment, and external factors like UV exposure could impact your scalp's health. If you treat your body with care and use products that maintain skin health, your scalp and hair could flourish. Dandruff shampoo helps your scalp fight flaking, inflammation, and irritation.
Dandruff shampoos, especially those products that prioritize natural ingredients, focus on caring for the scalp and its health.
Natural ingredients –Distinctive benefits
Natural ingredients like Wrightia tinctoria , Cassia alata , Aloe vera helps in treating dandruff effectively
Cassia alata
Treats various fungal skin diseases, eczema and itching.
Wrightia tinctoria
Exfoliates scales. Contains flavonoids, tannins, glycosides and phenolic compounds known to augment healing properties of skin
Aloe vera
Contains potent anti-bacterial, antiseptic and anti-fungal properties. Treats wounds, dryness and itching.
Your New Favorite Shampoo Routine
Once you find the right shampoo, you'll feel the difference. A dandruff shampoo like Verdura anti –scaling scalp shampoo can help fight off flakes, prevent dandruff, and promotes a healthier scalp overall.