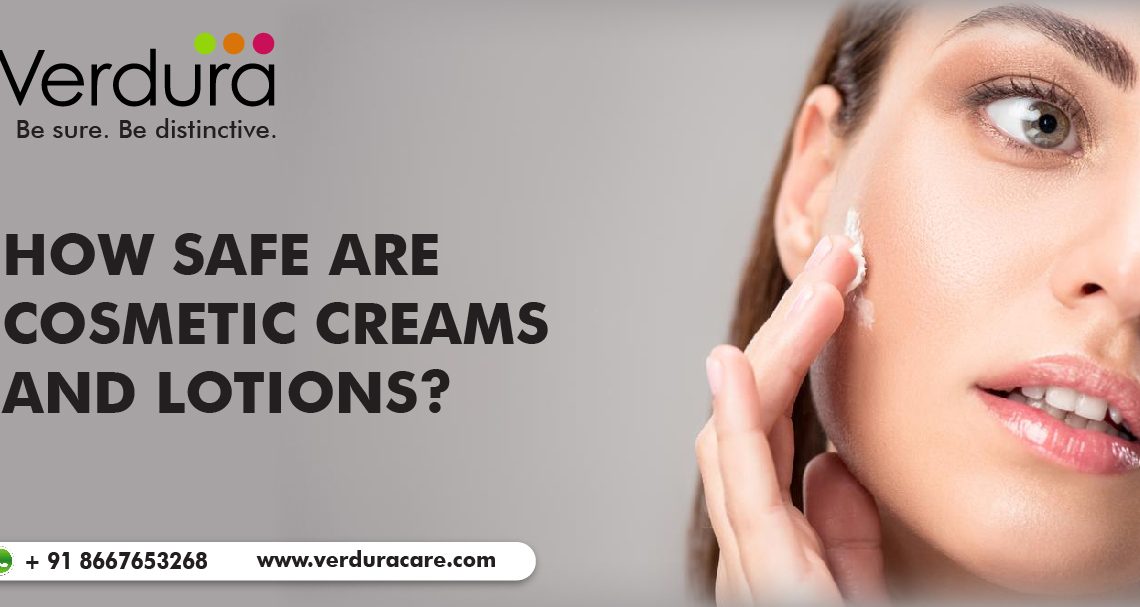 HOW SAFE ARE COSMETIC CREAMS AND LOTIONS
Though the cosmetic products give extra benefits, we need to careful in use. We always remember that one can allergic under the sun and including the sun.
The use of cosmetic and skin care products has seen a significant increase in recent years. It is estimated that people use an average of five cosmetic products every day. These products are used to maintain personal hygiene and enhance one's appearance. However, skin, which is the most exposed organ to cosmetics, is also the most affected. To ensure the safety of cosmetic creams and lotions, it is important to understand the regulations and standards set by the Drugs and Cosmetics act, 1940 in India and the Bureau of Indian Standards (BIS).
To establish safety, cosmetics undergo various scientific tests, such as physical and chemical characteristics tests, stability tests, microbiological analysis, and preservative efficacy tests. These tests are crucial for ensuring the product's compliance with regulations and that it does not cause skin irritation, photosensitivity, or hypersensitivity reactions.
It is important to be aware of the common side effects of cosmetics, which can include irritant reactions, allergic contact dermatitis, photosensitivity, and pigment alterations. These reactions are often caused by allergens such as perfumes, preservatives, and color additives.
To use cosmetics safely, one should always read the label carefully, wash their hands before use, avoid sharing, keep the container clean and tightly closed, and protect the product from temperature extremes.
In conclusion, while cosmetics provide various benefits, it is important to use them with caution and be mindful of their potential side effects. It is always better to be safe than sorry.