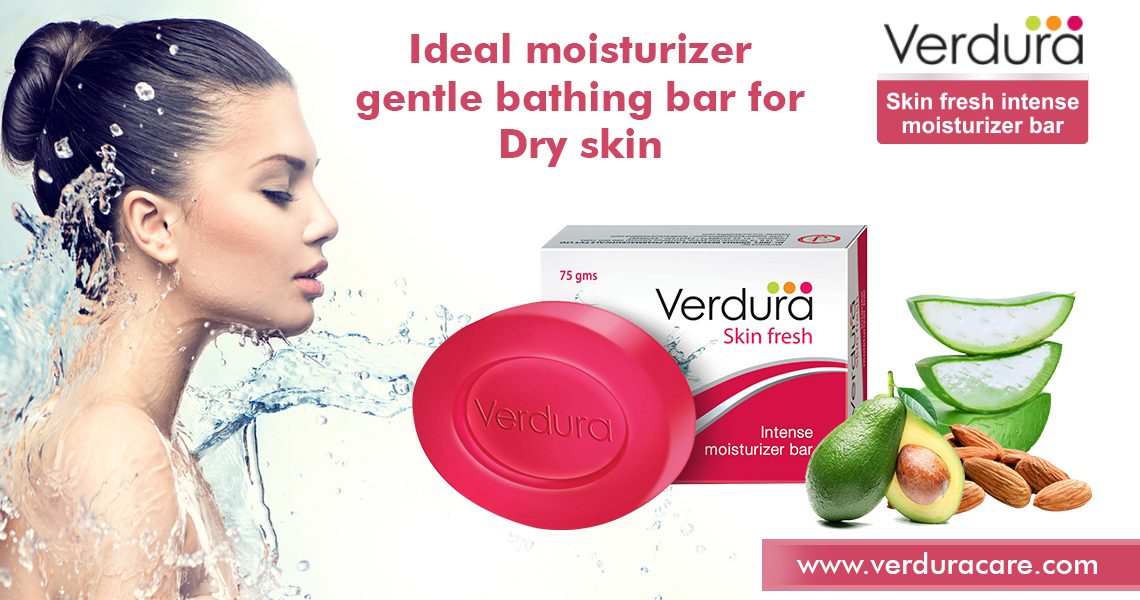 Give your dry skin intensive nourishing care
Skin's health is influenced by several factors including pollution, stress and sun damage that over time chip away at your complexion and make it more prone to roughness, wrinkles, age spots, bruises and sagging. Those who struggle with conditions like eczema, ichthyosis, keratosis and psoriasis are especially susceptible to have dry and rough skin as well as those who live in dry climates with low humidity.
Although it may not always be possible for adults to reclaim the firm, baby-smooth and blemish-free complexion of their youth, that doesn't mean you'll have to give up on your pursuit to age gracefully.
Get onto some basics as your routine skincare
To start your day fresh faced use a gentle bathing bar that removes excess skin cells and  helps in bringing out your natural glow. Depending on your skin type, you may need to exfoliate every other day or just once a week. For days when you don't exfoliate, you can use a gentle soap.
Give your skin a dose of hydration and skin-repairing ingredients. Mild and gentle bathing bar prepare your skin for improved absorption and more even texture when applying your moisturizer. It will leave your skin feeling fresh and hydrated.
Improve your diet to get better skin
Processed foods, alcohol and refined carbs contribute to the destruction of good bacteria and create an imbalance in your gut's microbiome, leading to inflammation that can also manifest in your skin.
Vitamins A and C and zinc all play an integral role in skin repair and health. Most fruits and vegetables contain the first two, while zinc can be found in dairy and poultry products, legumes, meat and—best of all—dark chocolate
Make sure you're getting enough sleep
Your body repairs itself and recovers from daily stress while you sleep, so not getting enough quality sleep can cause premature aging of the skin
On the other hand, those who are rested often have less scalloping under the eyes and in their tear troughs and have plump, fresh-appearing skin
Needless to say, it's time you make beauty sleep a priority. Clock in seven to eight hours of quality sleep every night to rejuvenate your skin and your body.
Opt for Gentle and mild bathing bar
Cleansing and mild exfoliation can give skin a smoother, more radiant appearance by removing dead skin cells on the surface and allowing light to reflect from the skin. Double-cleansing according to your skin type is a good way to make sure you remove all traces of pore-clogging dirt, grease and makeup without the risks of over-washing and drying out your skin.
Verdura skin fresh intense moisturizer bar with select herbal ingredients that give 3 in 1 benefits such as moisturization, nourishment and protection to dry scaly skin.
Benefits of Verdura skin fresh intense moisturizer bar – Best soap for psoriasis and dry skin
Exfoliates dead scales in psoriatic skin
Provides intense moisturization and nourishment
Proven to be hypoallergenic and safe for long term use