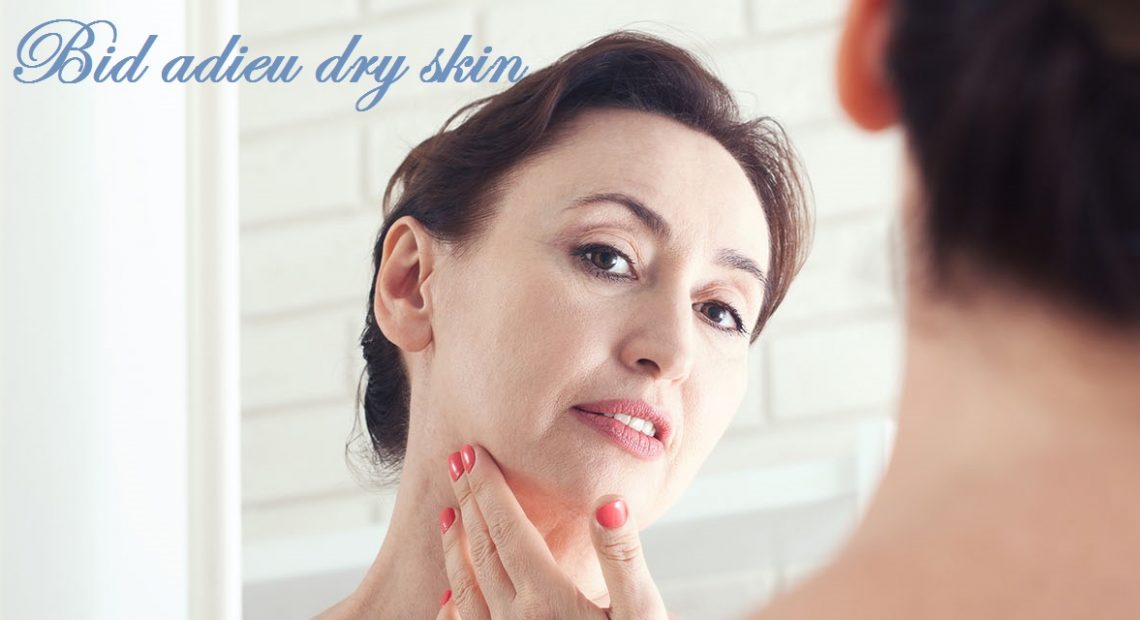 Bid adieu to dry skin!
A well moisturized and hydrated skin is a thumb rule for a healthy skin. Dry and flaky skin is not only discomforting and unpleasant to look but is also prone to many skin problems. Dry skin or xerosis dermatitis is more common among elderly. Dry skin can cause the skin to crack making it susceptible to infections.
Constant scratching of dry skin due to itching is further harmful and can cause thickening and darkening of the skin. Extreme temperature especially winter with cold, dry and chilly winds can be harsh on the skin and disturb its pH level, thus causing skin problems. Apart from external factors, internal factors such as hypothyroidism, psoriasis and type 2 diabetes can also cause dry skin.
One of the most common skin problems from dry skin is Eczema. Eczema, generally acquired in childhood is an inflammatory reaction of the skin causing the skin to become red and itchy followed by crusting and scaling. Treatment of eczema is usually a combination of creams and drugs. However, eczema does not go away that easily and its relapse rate remains quite high.
Exposure to sun for long hours can also lead to drying of the skin. Apart from this use of harsh soaps and chemical based products or prolonged use of cosmetics on the skin can inhibit the ability of skin to retain moisture.
Dry skin tends to age faster as it is prone to wrinkles. A wrinkled skin loses its charm and elasticity. The whole concept of anti-ageing revolves around keeping the sun hydrated and moisturized.
Seal in the moisture
Skin moisturizers, which rehydrate the top layer of skin cells and seal in the moisture, are the first step in tackling dry skin. Lotions designed to moisturize your skin contain water as well as oil, in varying proportions. They usually include both humectants and emollients and can be applied to skin throughout the day.
An ideal skin smoothening body lotion for dry skin, Psoriasis, eczema, atopic dermatitis icthyosis vulgaris and dry skin that gives you long lasting intense moisturization benefits.
Distinctive ingredients –Distinctive benefits
Aloe vera
Possess intense moisturizing effect and anti-inflammatory, wound healing and antibacterial properties. Also hydrates and nourishes the skin.