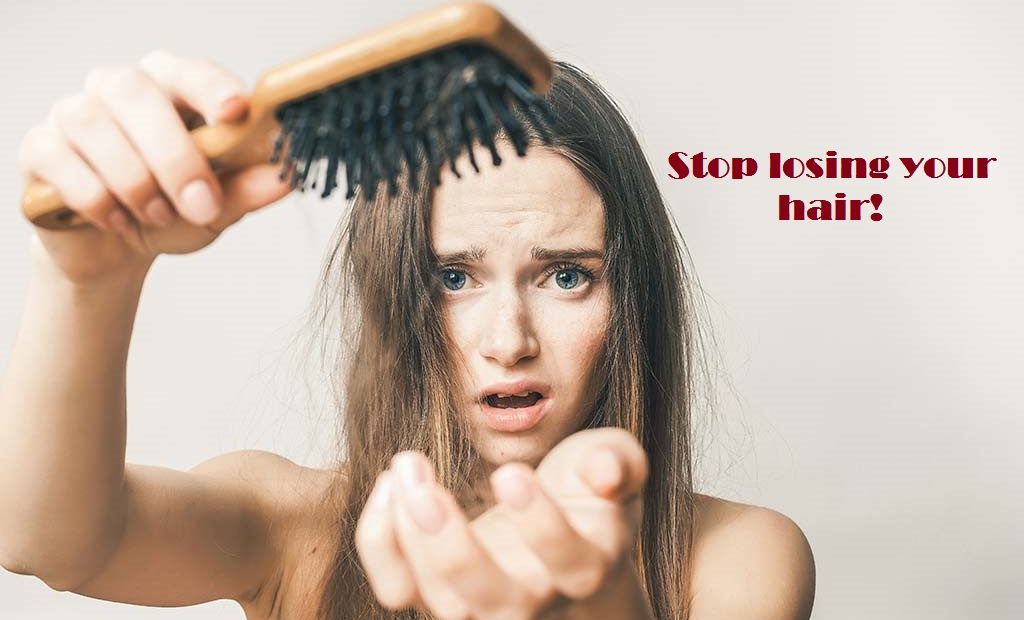 Hair fall and reasons behind it!
Many people observe healthy-looking hair as a sign of health or beauty.While some factors such as age, genetics, and hormones also affect hair growth, optimal nutrient consumption is key. Hair is considered as crowning glory, and without the right mane, and the right hairdo, you're never considered fully dressed! 
Hair fall is one of the key areas that impact the look, feel and thickness of your mane. Besides impacting how you look, it is also a key indicator of hair health and scalp health. However, there are a lot of factors at play that could potentially cause of hair loss. Here's what they are and hair fall reasons how they can be addressed.
Hormonal imbalance
Hormonal imbalance causes a lot of things—from drastic weight gain, increase in acne breakouts, and thinning of hair. Hormones play a huge role in regulating the hair growth cycle. Estrogens are 'hair-friendly' and help to keep hairs in their growth phase for the optimal length of time. Androgens (or male hormones) are not very hair-friendly, and can shorten the hair growth cycle.
Iron deficiency
Another cause of hair loss is anemia or iron deficiency. Iron is needed for producing hair cell protein, so without it, your strands may start shedding.
Pregnancy
The most common period of hair loss for women occurs approximately three months after delivery. The rise in hormones during pregnancy keeps you from losing your hair. After delivery, the hormones return to normal levels, which allow the hair to fall out and return to the normal cycle. The normal hair loss that was delayed during pregnancy may occur all at once.
Heredity
The most common cause of hair loss is a hereditary condition called male-pattern baldness or female-pattern baldness. It usually occurs gradually and in predictable patterns like a receding hairline and bald spots in men and thinning of hair in women. Heredity also affects the age at which you begin to lose hair, the rate of hair loss and the extent of baldness. Pattern baldness is most common in men and can begin as early as puberty. This type of hair loss may involve both hair thinning and hair becoming soft, fine and short.
 Lack of protein
If you don't get enough protein in your diet, you might slow down your hair growth. Hair is primarily made of protein, so one needs to eat protein-rich foods to maintain a healthy growth. Without adequate protein intake, the body cannot efficiently make new hair to replace the hair that has shed. One can take proteins such as fish, chicken, soy products, low-fat cheese, eggs, almonds, beans and yoghurt.
Hair styling products
Hair loss is an extremely common health problem. It can range from a slight reduction in the overall density to a completely bald scalp. Hair loss was earlier more commonly seen in people above the age of 30. Improper use of hair gels, wax and pomades can lead to hair thinning. Excessive use of curling irons, hair pressing, chemical rebonding and blow drying causes hair loss. Incorrect hairstyles with tight braiding can induce hair thinning.
So, to sum it up, you need to be watchful of not just your diet and what hair products you use, but also dedicate time from your busy schedule to nourish your hair externally as well using natural and chemical free ingredients.
Such products like Anagen Grow – A unique hair growth serum proven to repair damaged hair and control hair fall
Verdura anti scaling scalp shampoo – It comes with a soothing formula which easily calms the irritation, and at the same time, provide healthy hair which is 100% flake free. With the addition to calming down the irritation, it also reduces the redness. Effectively targets the dryness, and at the same time, keeps the scalp healthy and hair, the beautiful.
Uses 'multi-prong ultra-permeation technology'
Effectively exfoliates excessive scalp scales and dandruff
PossessDual anti dandruff agents, Climbazole and Zinc pyrithione.
Prevents recurrence of dandruff
Controls itching and associated hair loss
Verdura anti scaling scalp shampoo removes dandruff, and nourishes and strengthens hair roots, ensuring a healthy scalp. Natural ingredients help moisturize the hair, preventing dryness. Apply the shampoo for minimum two times in a week for visible results. It is pH balanced and its advanced formula makes it gentle on your hair as well as scalp.
It's not just any dandruff-cleansing shampoo. It is fortified with the goodness of earth's finest herbs like aloe vera, Wrightia tinctoria, Cassia alata & Climbazole and Zinc pyrithrione. Meaning, it nourishes the driest of a scalp and adds moisture to your hair while cleaning white flakes. It treats damaged hair in just 3 applications. It makes a perfect anti-dandruff shampoo for an everyday wash.