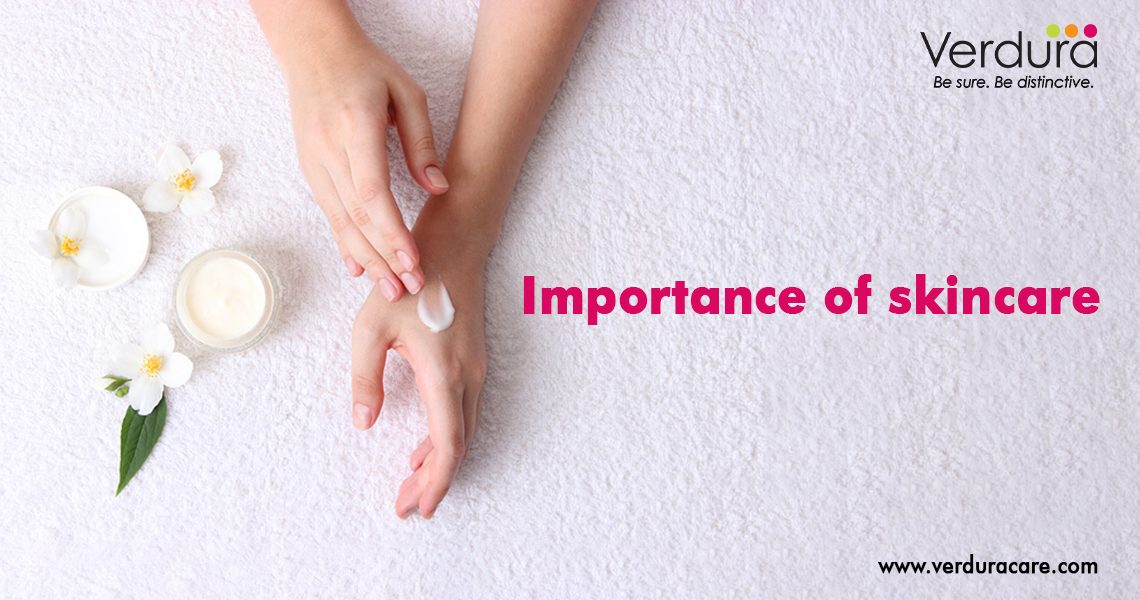 Get to know why skincare is essential
Your skin is beautiful, so why not take care of it? 
The skin is the largest organ of the body
protects us from microbes and foreign elements,
helps regulate body temperature and
permits the sensations of touch, heat and cold.
Taking care of your skin is equally as important as your other organs. If not…
´It becomes dry and rough. The excess dead cells that would normally be washed away get stuck to the skin, causing it to look grey and dull.
´Your pores will get and stay clogged, which can cause acne and enlarged pores.
´Not using moisturizer, your skin will become chronically inflamed and the collagen (the stuff that gives skin it's elasticity) will begin to break down.
´Not moisturizing damages the moisture barrier which helps the skin prevent clogging and breakouts.
´On top of all of that, your skin will start to get itchy, which can lead to abrasions and infection.
Great skin is not simply a matter of DNA — Its about having a Good skin care routine
´Think of your skin-care routine as consisting of three main steps:
´Cleansing — Removing the dead skin cells. 
´Toning — Balancing the skin.
´Moisturizing — Hydrating and softening the skin.
Understand the importance of skin care which helps to maintain your skin its beauty
Good skin care
´Keeps the skin hydrated and healthy, which in turn keeps you healthier.
´Treats wrinkles and locks in moisture to keep your skin looking its best.
´Help remove dead skin cells and replace them with newer, more youthful cells.
´Slows down the signs of aging and make you look and feel good.
´Prevents skin problems easier – and less costly – than trying to fix them in the future.
Verdura peau moist lotion –  Advanced deep acting moisturizing lotion formulated with fine fats
Bisabolol
Avocado oil
Cocoa butter
Glycerine
Allantoin
Offers immense hydration to act deep down the layers of skin and locks in the moisture.
Offers deep penetration of actives that plumps up the skin making it look young, radiant and glowing.
Salient features
–> Offers cellular level rejuvenation
–> Maintains hydro-lipo balance of the skin
–> Builds collagen and improves skin elasticity
–> Calms itching and inflammation due to dry skin
–> Provides intense moisturization to  ALL
types of skin
ages and
genders
Usage instructions
Apply gently all over the skin and massage for 2 minutes.
Make the right choices now!
Begin treating your skin with a daily skin care routine!!
You will see a drastic difference in the appearance and feel of your skin!!!