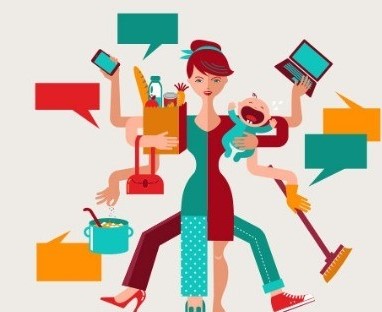 Family's role in Women Health and Well-being
Women play a vital role as Daughter, Wife, Mother, Sister, Friend, Colleague. A woman not only takes care of the family but helps in the sustainable development of the family and 'she' is the key person to bring in a quality life to the family. Women are often expected to take care of and nourish others in the family. Women never put themselves first before others in the family. For instance, a mother will always be the first one to wake in the morning and the last one to sleep in the house does all the work in-between the household chores and her professional work and ends up as the last one to even eat in the house after everyone does.
The health and well-being of a woman can never be over-emphasized as she is a key contributor to a healthy family. Just like how a Woman takes care of her family it is equally important for the members of the family to contribute towards all the household work and also take care of her health and well-being. She too deserves all the care and pampering.
A woman's first priority would always be her family's well-being but it is also necessary to take care of herself. Here are a few ways in which the family could help in the well-being of the women their Family:
Take her out so that she can breathe in the fresh air.
Help her in every way you could it may be even a simple household chore because she will never ask for one no matter what as she refuses to burden her family.
Listen to her whenever she speaks because not only physical health but mental health is equally important. Listen, talk and help her out in situations when needed.
Gift her often it may even be a flower but it will make her feel special and this will enhance her mood swings and low-esteems.
Women should always be respected equally, treated equally, and cared equally just like all others in the family are taken care of. Women are known for their strength, will-power, kindness, sacrifice, care, and courage but a woman is also a Human full of emotions and that her health and well-being is also equally important and that it's the responsibility of her family to take care of her just like she does for them all the time.